Our purpose

is to empower clients to deliver effective justice.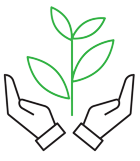 EDT was founded in 2002, in Australia.
EDT is a privately owned company that has expanded organically and internationally over two decades.
EDT continually invests in research and development to stay at the edge of evidence management innovation.

EDT comprises a team of respected, international experts.
EDT's team of experienced justice technologists are based in Australia, Canada, the United Kingdom, New Zealand, and the United States. They have delivered solutions and advice to courts, justice agencies and legal entities over many years, in many countries.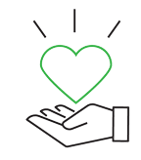 EDT is proudly woman-owned and celebrates diversity and inclusion.
EDT is proud to be one of the only private, woman-owned businesses in its sector and is committed to diversity, inclusion and transparency.
EDT has a strong social conscience and always does the right thing.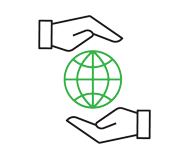 We build deep relationships and inspire collaboration.
We understand that effective justice delivery requires harmony between processes, people and technology. Our experts are inspired to work with clients to enhance workflows to foster best practice and to facilitate change using collaborative tools and methodologies.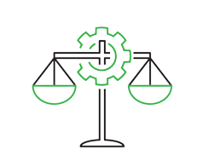 EDT has deep experience servicing government agencies in the investigation and litigation realm including regulators, prosecution agencies, justice departments, and courts.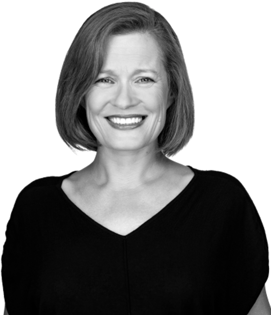 Jo Sherman
CEO and Founder
Jo is the CEO and Founder of EDT, driving the strategy and product vision. Over the last 30 years, she has been at the forefront of technology and law innovation, engaging as a strategic technology advisor and consultant to courts, justice agencies and international law firms, while founding and directing 3 successful legal-tech companies.
In 2002 she founded EDT, with the aim to develop specialist software to re-engineer litigation and investigation workflows.
A highly regarded advocate within the justice technology sphere, Jo has been a strategic advisor to many courts and justice agencies, including the council of Chief Justices of Australia and New Zealand and the Canadian Judicial Council. She is also engaged regularly to speak about justice technology issues.

Jo received her degrees in law and arts (computer science major) from the University of Queensland. She has been a finalist in the Australian Telstra Business Women's Awards and is passionate about the application of data science and artificial intelligence to law.
Jo has raised three children and enjoys endurance running with a personal best marathon time of 3 hours.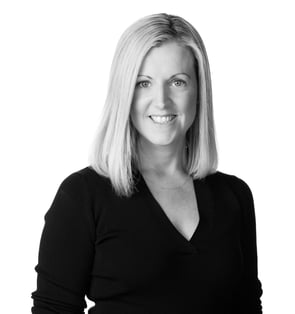 Stefanie Hill
Chief Commercial Officer
Stefanie has been integral to EDT for over a decade and has been working with EDT CEO & Founder, Jo Sherman for nearly 20 years. She leads EDT's Commercial team with a focus on business planning, finance and compliance and is the commercial lead for key clients. Stefanie executes the business and financial strategies, championing compliance and risk management.

Prior to EDT, Stefanie worked closely with the Queensland Department of Justice and Attorney-General in both a project management and business analyst capacity. She was the program manager for the Future Courts Program and eTrial Business Analyst. While studying for her Bachelor of IT (Information Management) Stefanie became the "right hand person" to the Founder & CEO of Tucana Technologies and relocated to the USA for a period to assist and balance the demands of a rapidly growing start-up.

Stefanie is an avid cyclist and runner. She enjoys nurturing her two children, who are both talented young athletes, and competing in sporting events with her triathlete husband.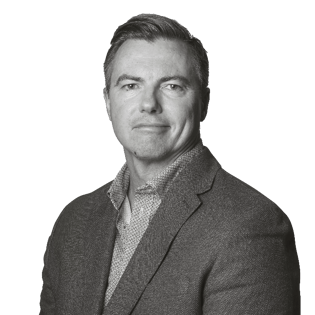 Michael Mullen
Chief Innovation Officer
Michael oversees the engineering and development teams while setting the digital strategy for EDT globally.

Michael first joined EDT in 2007, helping to develop and maintain the EDT software platform with his development prowess. Since then he has taken various management roles in legal, tech and primary industries, leading the development and solution architecture for QuartileOne, Rio Tinto and Nu legal. Returning to EDT in 2019 as CTO, he works closely with stakeholders to understand their problems and deliver intuitive, simple and scalable solutions. 

Michael received a law degree prior to turning his attention towards computer science. He has been nominated for the Rio Tinto Terry Palmer Award for Innovation. He holds bachelors in computer science and law from QUT.

Michael is also an accomplished chef, which was his first career. During his spare time, he loves supporting his sons' football teams and taking them on outback adventures.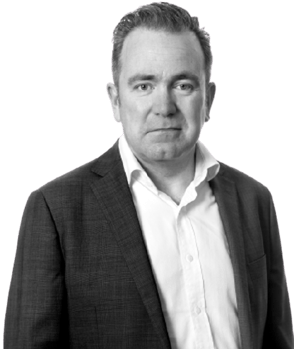 Dr. Paul Hunter
Chief Data Scientist
As Chief Data Scientist at EDT, Dr Paul Hunter drives product innovation, pushing the envelope towards best practice in the areas of machine learning, artificial intelligence, and Natural Language Processing. He provides thought leadership within the eDiscovery and regulatory investigation sectors and delivers strategic advisory services and expert evidence for EDT clients.

Working for two decades in commercial software development, Paul has applied his mathematical training to a wide variety of novel business problems. He is a PhD qualified mathematician and has worked across insurance price design, logistics, strategic workforce planning, and for much of the last decade, eDiscovery.

Paul played a key role in the design, development, and popularisation of predictive coding in Australia and the US. He speaks frequently on the application of machine learning and AI in law and was an expert advisor in the earliest reported applications of predictive coding in the Australian courts.

Paul has delivered numerous sessions on the application of machine learning and AI in eDiscovery, most recently at University of Technology Sydney, co-presenting with Beth Patterson, former Chief Legal and Technology Services Officer at Allens Linklaters and The Honourable Peter Vickery QC, former Judge in The Supreme Court of Victoria, and one of the first justices to endorse the use of predictive coding in Australia.
Paul originally studied astrophysics, completing his PhD investigating the absorption of solar oscillations by sunspots at Monash University and enjoys the occasional break from all things digital with traditional 35mm film photography.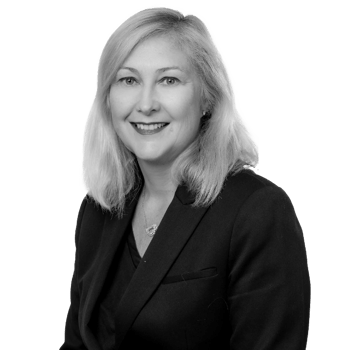 Dr. Allison Stanfield
Chief Legal and Operations Officer
Allison draws on her 26 years' experience as a lawyer and in business in her role as Chief Legal and Operations Officer at EDT. She delivers workable solutions & strategic outcomes relating to EDT's operations internationally. She also fills the role of General Counsel.

Allison has unique expertise in the field of electronic evidence, having published extensively on the topic. Her research culminated in her attaining a PhD in this field in 2015. Considered an expert in e.contracts, e.signatures and e.discovery, she has consulted extensively to courts and tribunals on the implementation of technology, within Australia and internationally.

At the turn of the millennium, Allison founded 'e.law', a niche e.litigation company, focusing on the implementation of e.courtrooms and later e.discovery. When e.law was acquired in 2014, she established her own successful legal practice advising international clients in business and technology law.
Allison has been a finalist in the Telstra Business Women's Awards and is recognised as an Outstanding Alumni with Queensland University of Technology.
Allison enjoys competing in triathlons and equestrian events, owns and runs a farm with her husband, with cows, horses, chickens and peacocks, and is the proud mum of two teenage daughters.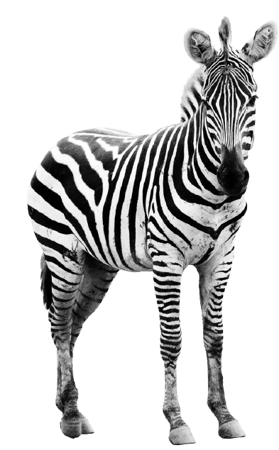 The zebra is an icon for our values:
Distinctive. Nimble. Authentic.
These values resonate for us. They reflect the way we design our solutions and the way we interact with each other, and our clients.
Distinctive.
We deliver unique advisory services as a core part of our solution. These consultative engagements are built upon deep expertise in both the civil and criminal justice domain, with a focus on regulators and the public sector.
Our project implementation and migration services have been fine-tuned over many large-scale, enterprise-wide engagements ensuring continual enhancement of our methodologies and deployment excellence.
Nimble.
Our clients have many things in common but important nuanced differences. So, our technology and our methodologies are designed to be flexible, configurable, and adaptable to divergent needs and integration requirements.
As a team, we also encourage ideas to foster creativity and we pride ourselves on our ability to respond quickly to new opportunities and to work with our clients to address their unanticipated challenges.
Authentic.
Litigation and investigations can involve complex concepts and difficult data scenarios. We aim to nurture understanding through clarity in our communications, our workflows, and our user interface, to simplify complexity.
We communicate openly and honestly to build trusted, long-term relationships.
We strive to collaborate with clients to become trusted colleagues, to exceed their expectations, and to look beyond what they want to deliver what they really need.
We care.
We keep a low profile to respect the sensitive, confidential nature of our client engagements and to mitigate security and privacy risks.
Our business growth is driven not by slick marketing campaigns or sales teams with audacious targets, but by the integrity of credible, word-of-mouth recommendations from satisfied clients.
We respect and look after each other and we care more about people than numbers.