Our Zebra, Our Values
---
We chose the Zebra for our corporate brand because Zebras represent distinctiveness, agility, clarity, and authenticity.
These values resonate for us. They reflect the way we deliver our solutions and the way we interact with each other and with our clients.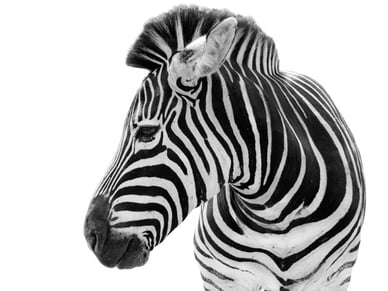 Distinctiveness
We deliver unique advisory services as a core part of our solution. These consultative engagements are built upon deep expertise in both the civil and criminal justice domain, with a particular focus on regulators and the public sector. Our project implementation and migration services have been fine-tuned over many large-scale, enterprise-wide engagements ensuring continual enhancement of our methodologies and deployment excellence.
Agility
Our clients have many things in common but important nuanced differences. So, our technology and our methodologies are designed to be flexible, configurable, and adaptable to divergent needs and integration requirements. As a team, we also encourage ideas to foster creativity and we pride ourselves on our ability to respond quickly to new opportunities and to work with our clients to address their unanticipated challenges.
Clarity
Litigation and investigations can involve confusing concepts and difficult data scenarios. We aim to nurture understanding through clarity in our communications, our workflows, and our user interface, at all times seeking to simplify complexity. We also foster clear, open and honest communication within our team and with our clients to build trust and long-term relationships.
Authenticity
We collaborate with our clients to build long-term relationships, becoming trusted members of their teams with insight to deliver what they need, going beyond what they want.
We keep a low profile, respecting the sensitive and confidential nature of our client engagements and mitigating security and privacy risks.
Our business growth is driven by the integrity of word-of-mouth recommendations.
We respect and look after our diverse team. We care more about people than numbers and we believe in organic growth.
Our vision is to empower clients with innovative, effective solutions to improve the way justice is delivered.